Now Hiring Refrigeration Division - OTR - Up To 51 CPM In The Derry, NH Area!
Overview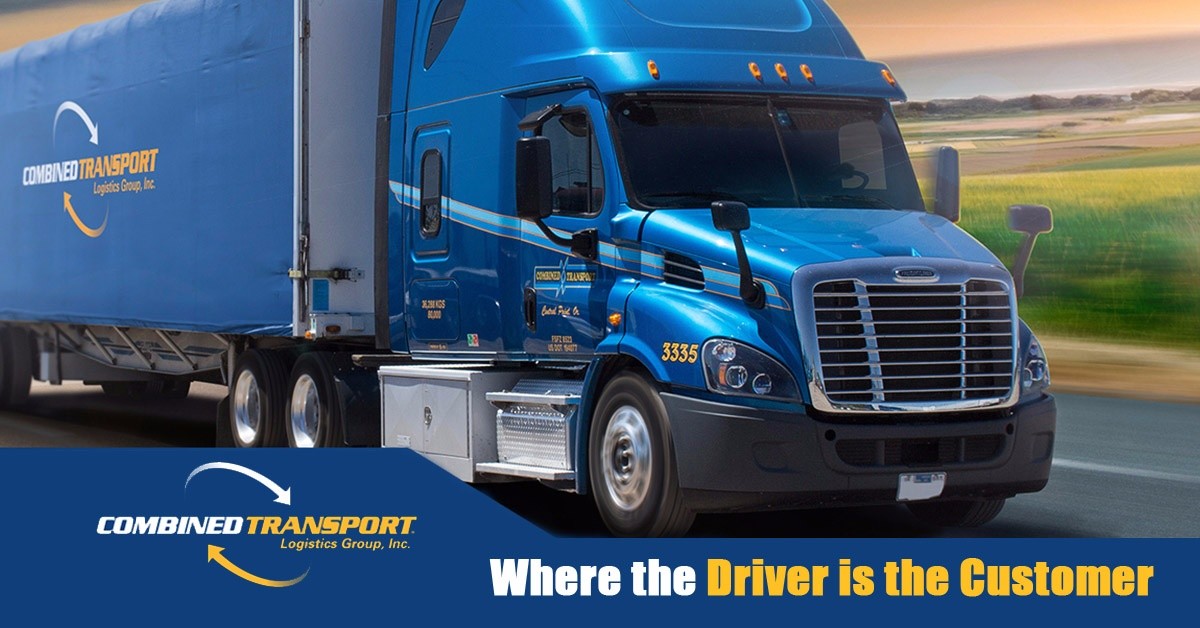 Refrigeration Division - OTR - Up to 51 CPM
Pay and Benefits
Base Pay Starts at 45 CPM all miles
Performance Bonus 4 CPM all miles
Trucks 4 years or newer
Break Down Pay and Detention Pay
Medical, Dental, and Vision on the 8th day of employment
401k after 90 days
Longevity pay
Pet Policy with no deposit
Rider Policy - no deposit
Stop In Transit pay 30.00 per stop
Canada Crossing Bonus 75.00
Flexible Home-time

Requirements
Class A CDL
1 year of OTR experience (3 States or more)
No felonies in last 5 years
This truck driving job posted by the American Driver Network
Combined Transport, Inc.
Combined Transport, Inc.
(844) 321-7937
The mission of Combined Transport Logistics Group, Inc. is to be a growth-oriented provider of a variety of flatbed, heavy and specialized trucking services, always seeking to become the preferred employer for all our "customers" (drivers) and the preferred transportation provider for all of our shippers.

To accomplish this, we will do the following:
Create and maintain a culture that places the driver as the customer and support our drivers in their efforts to provide exemplary service to our shippers
Establish close working relationships with all shippers
Identify shipper needs and develop programs to satisfy those needs by supplying services having the best possible value.
Provide quality and service superior to that of our competitors.
Invest in the new product and process developments, personnel, and facilities needed to assure our shippers that Combined Transport, Inc. will respond in a timely and cost-effective manner to their needs.
Strive to perform on-time claim-free deliveries.
Operate in an environmentally safe manner.
Be the safest trucking company on the road.
At Combined Transport, Inc., we are a family of people working together to build a better future for our customers, shippers and ourselves. We're moving into the future.
Apply Now Or Call Today For More Info!
Combined Transport, Inc.'s Hiring Area
AL

AR

AZ

CA

CO

CT

DE

FL

GA

IA

ID

IL

IN

KS

KY

LA

MA

MD

ME

MI

MN

MO

MS

MT

NC

ND

NE

NH

NJ

NM

NV

NY

OH

OK

OR

PA

RI

SC

SD

TN

TX

UT

VA

VT

WA

WI

WV

WY
Benefits
Health Insurance
Vision Insurance
Dental Insurance
Retirement Plan
Direct Deposit
---